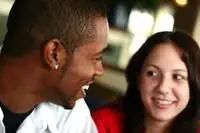 I want to make scheduling an appointment for you as easy a possible! I can usually schedule an initial session within a week, if your schedule is somewhat flexible.

To speak with a "real person" 24 hours a day, 7 days a week, please call my answering service at
1-888-542-1064. I will call and/or text you back, usually within the same day, even on weekends.
I offer Telehealth appointments where you can speak with me from the comfort of your own home. I am approved and authorized by the PSYPACT Commission to practice Interjurisdictional Psychology PSYPACT participating states. Additional states are being added frequently so this may not be a complete list at the time you are reading this. To find your state's status, go to:
PSYPACT.site-ym.com/page/psypactmap
When we talk by phone prior to scheduling, if I feel I am not qualified or well-suited meet your needs, I will be happy to help you find an appropriate professional resource!
My goal is to get you the help you need to feel better!